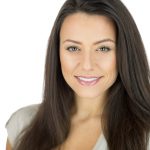 In today's fast-paced world, financial stability often requires access to credit. Whether you're planning to purchase a new home, start a business, or simply manage unexpected expenses, a loan plays a crucial role in your financial toolkit. In Canada, obtaining a loan can be a smooth and manageable process, provided you have the right information and preparation. This article will guide you through the ins and outs of getting a loan in Canada, covering various aspects from loan types to eligibility requirements and application processes.
Understanding the Types of Loans
Before diving into the details of obtaining a loan, it's essential to understand the different types of loans available in Canada. Canadian financial institutions offer a range of loans to cater to diverse financial needs, including:
Personal Loans: Personal loans are one of the most common types of loans in Canada. They are unsecured, meaning you don't need to provide collateral. These loans are often used for various purposes, such as debt consolidation, home improvements, or vacations.
Mortgage Loans: If you're planning to purchase a home, a mortgage loan is the way to go. Canadian banks and credit unions offer various mortgage options, such as fixed-rate mortgages, variable-rate mortgages, and hybrid mortgages.
Auto Loans: If you're in the market for a new or used vehicle, auto loans can help you finance your purchase. These loans often come with competitive interest rates and flexible terms.
Business Loans: Entrepreneurs and small business owners can explore business loans to fund their ventures. These loans can be used for starting a new business, expanding an existing one, or covering operational expenses.
Student Loans: For those pursuing higher education, Canada offers a robust student loan program to help cover the costs of tuition, books, and living expenses. These loans often have low-interest rates and flexible repayment options.
Secured Loans: Secured loans require collateral, such as a home or a car, to secure the loan amount. Lenders are more willing to offer favourable terms with secured loans because of the reduced risk.
Eligibility Requirements
Each type of loan comes with its unique eligibility criteria. To increase your chances of approval, you must meet the following general requirements:
Age: You must be of legal age in your province or territory, typically 18 or 19 years old, to apply for a loan in Canada.
Canadian Residency: Most lenders require you to be a Canadian citizen or a permanent resident to apply for a loan. Some financial institutions may consider non-residents with valid work permits or visas.
Credit Score: A good credit history and a high credit score significantly enhance your eligibility for loans. Lenders use your credit score to assess your creditworthiness, so it's crucial to maintain a positive credit history.
Income and Employment: Lenders will assess your income and employment status to ensure you can repay the loan. Steady employment and a sufficient income are essential factors.
Debt-to-Income Ratio: Your debt-to-income ratio is another critical factor that lenders consider. It shows how much of your income goes towards servicing existing debts. A lower ratio is more favourable for loan approval.
Collateral (for secured loans): If you're applying for a secured loan, you'll need to provide collateral. The value of the collateral should cover the loan amount.
The Application Process
Once you've determined the type of loan that suits your needs and ensured you meet the eligibility requirements, it's time to start the application process. Here's an overview of the steps involved:
Research Lenders: Start by researching different lenders and financial institutions. Compare interest rates, terms, and conditions to find the best fit for your financial situation.
Gather Necessary Documents: Prepare all the required documentation, including proof of identity, proof of income, credit reports, and any other documents specific to the type of loan you're applying for.
Complete the Application: Fill out the loan application provided by the lender. Be honest and accurate when providing information.
Wait for Approval: After submitting your application, the lender will review your financial information and assess your eligibility. This process may take some time, depending on the lender and the type of loan.
Review the Loan Terms: If your application is approved, carefully review the loan terms and conditions. Ensure you understand the interest rate, repayment schedule, and any associated fees.
Sign the Loan Agreement: Once you're comfortable with the terms, sign the loan agreement. This legally binds you to the terms and conditions of the loan.
Obtaining a loan in Canada can be a manageable process if you're well-informed and prepared. Understanding the various types of loans available, meeting eligibility requirements, and following the application process diligently can significantly improve your chances of securing the funds you need. Loans are valuable financial tools that can help you achieve your goals, whether it's buying a home, starting a business, furthering your education, or simply managing unexpected expenses. Remember that responsible borrowing and timely repayments are essential for building a healthy financial future in Canada.